Dayjshan
Cavalli x MZ-Djlshada
Purebred Arabian Gelding
Dob: 05.04.2019
Color: bay
Breeder: EMAJ Stud, E.M.CH. Schlaepfer

Dayjshan is a strong and robust gelding with a cheeky and inquisitive mind. He spent the last two and a half years in the herd association on the foal pasture and was able to enjoy his youth without worries and stress, with the best social environment. Dayshan is a very promising future riding horse who was allowed to grow up healthy. Like his brother Don Juan, he will be a rather large horse. He has strong movements, a compact body and a solid foundation.
Cavalli
DA Valentino
Versace
Fame VF
Precious As Gold
DA Love
Padrons Psyche
Magnifficaa FA
Aspyn
Padrons Psyche
Padron
Kilika
RS Ashley
Majestic Bey
Priceless Profile
MZ-Djlshada
QR Marc
Marwan Al Shaqab
Gazal Al Shaqab
Little Liza Fame
Swete Dreams
Magic Dream CAHR
Kouream De Ment
MZ-Djamira
Shaklan Ibn Bengali

Premium Stallion

FS Bengali

Elite Stallion

L.M. Sadunga

Premium Mare

W.A. Djambala

Elite Mare

Kapitol
Djubnavala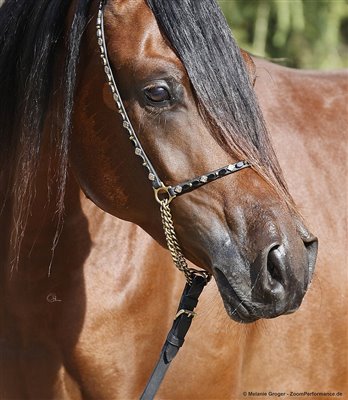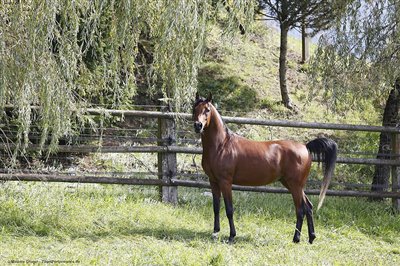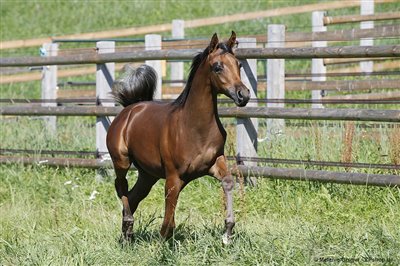 Fotos: © M.Groger